THE CAKE TELLS your LOVE STORY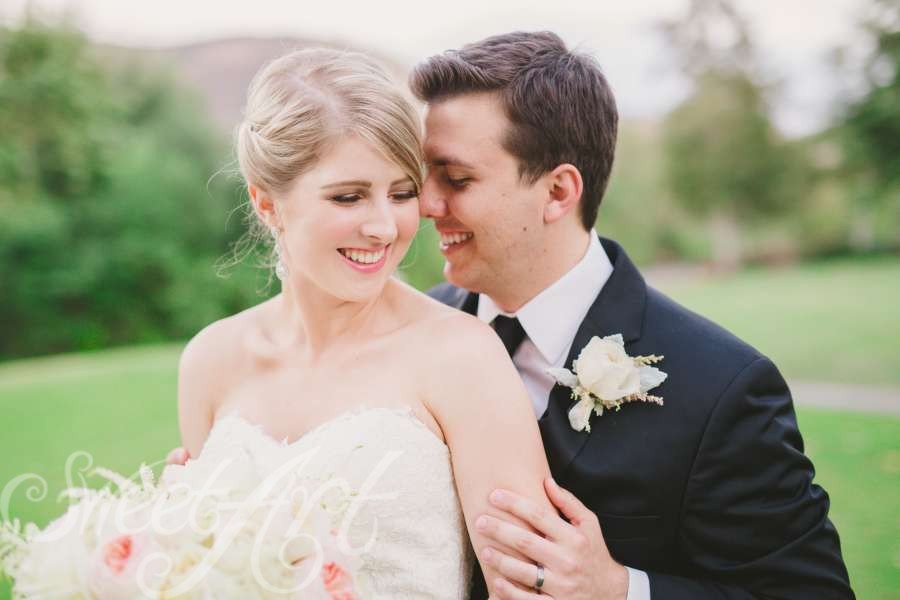 Photo Credit Closer to Love Photography
May i introduce you to Kalyse and Josh, one of the couples who just came in to pick up their Anniversary cake, to CELEBRATE their one year of marriage.They both had a big smile and their faces and I could tell they are happy- it just showed. It inspired me to ask "would you share your love story….."

                                                                                                                                                       It took me back to the beautiful Sweet table and cake we designed for their Wedding reception. I got to meet Kalyse's Mom and her sisters and its always such a privilege and pleasure to help design and be part of a couples biggest day together. Often i get to hear couple's stories how they met and what they walked through.  Even the cake is just a small part of an expression of that couple's love story, it's for most couples a very important, sweet and artistic part of who they are.
And so looking at a cake I often wonder what is the love story behind the cake….
So when Kalyse shared her beautiful email with me about the cake, and i saw their beaming faces, i knew i was going to ask if i could feature them on my NEW BLOG SWEET ART "be INSPIRED"          THE CAKE tells your LOVE STORY and the answer was, "Yes!"It brought a smile on my face….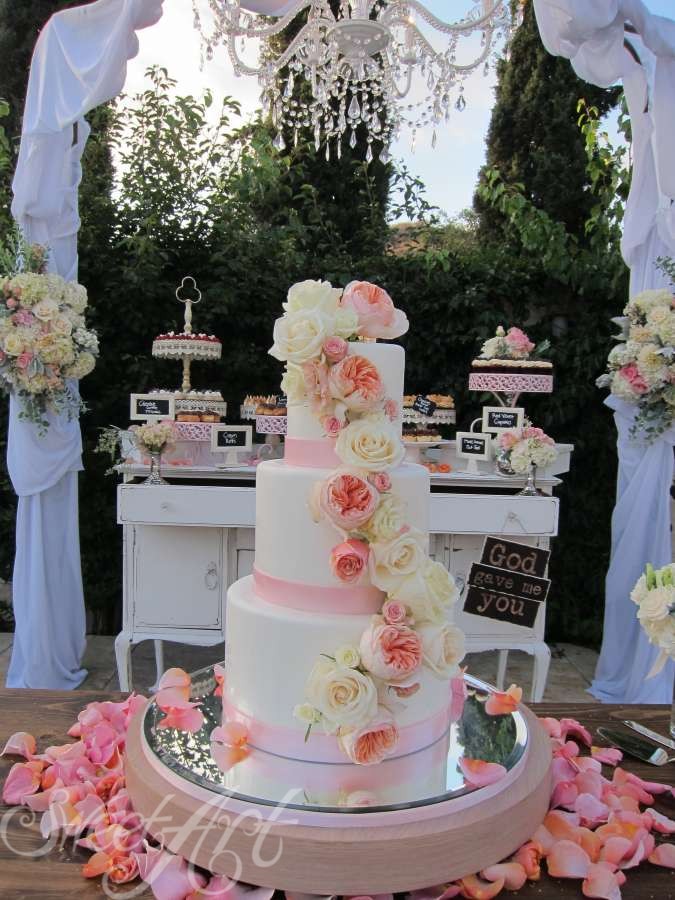 Kalyse's   email to Sweet Art:
Thank you so much for everything you did on our wedding day and our anniversary cake! I'll send you our story sometime this week.
    Kalyse Mello
        And here we go…….
                                    Kalyse  shares their beautiful love story……….
Josh and I met about 6 years ago through a mutual friend in college.  My roommate asked me if I wanted to study with some of her friends, so I joined them and ended up meeting Josh that night.  We definitely did more talking than studying.  After that initial conversation, we talked all throughout the summer.  School started again, and we began hanging out together with our friends.  A couple months into school, Josh asked me out on our first date.  He took me to the Huntington Library in Pasadena where we spent the afternoon looking at gardens and art.  It was such a beautiful day!  Josh and I spent many date nights going to Disneyland and eating Mexican food.
Four years later, I had just finished the first semester of my Master's program and Josh wanted to celebrate.  So he took me out to one of my favorite restaurants.  Josh knows how much I love Christmas so after dinner we went to look at Christmas lights.  While admiring the beautiful houses, Josh started to tell me how much he loved me and got down on one knee to ask me to be his wife.  Of course, I said, "YES!".  We had a beautiful wedding that was absolutely perfect with our friends and family surrounding us.  It is definitely a day we will never forget!  We are each others best friends, and I am so happy that we are husband and wife. Now, we have been married over a year, loving every minute of all the adventures we have had, and look forward to the many more to come!
Thank you for sharing…
Wishing you Kalyse and Josh all the Happiness in the world, it was
a joy to be part of the creation of your Wedding day!