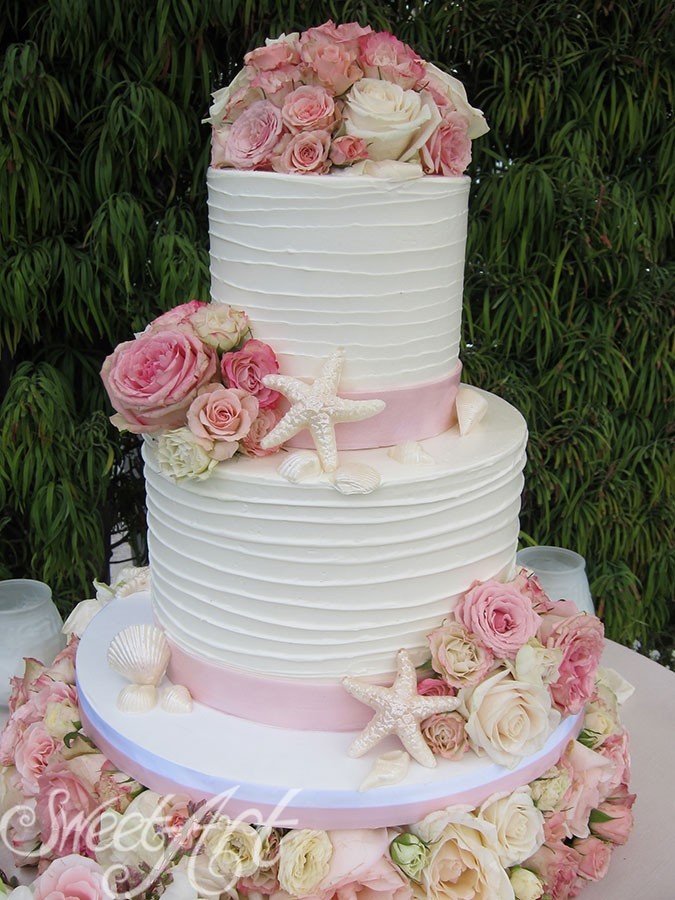 Our Wedding Cakes are all made from scratch with the finest ingredients, many imported from Switzerland.

...Only fresh ingredients used, everything made from scratch

Please call us to set up an appointment for a tasting. You will get to taste a full assortment of cake flavors and fillings. We will design your cake custom, to express your personal style, match the decor of your Wedding theme and bring it to all together to a beautiful and harmonious completion of your reception.
We do tastings Tuesdays and Wednesdays afternoons and evenings.
Pricing depends on the number of people, size of cake and decor and design.
Tastings by appointment only! Contact us today to schedule a tasting.
CAKES:
Chocolate Magic Cake
White Sponge Cake
Green Tea Cake
Red Velvet Cake
Marbled Cake
Carrot Cake
FILLINGS:
White Chocolate Velvet Mousse with Fresh Raspberries
Dark Chocolate Mousse with Fresh Raspberries
Bavarian Cream with Fresh Berries
Lemon Cream with Fresh Raspberries
Coffee Mousse
Grand Marnier Mousse with Fresh Strawberries
Praline Crisp with Praline Mousse
Baileys Chocolate Mousse with Fresh Raspberries
Caramel Mousse with Poached Pears
Cream Cheese Mousse
Prices calculated per person, depending on size, design, filling & decor.
---