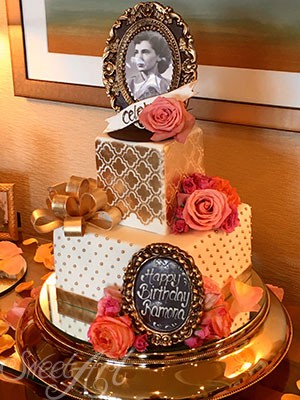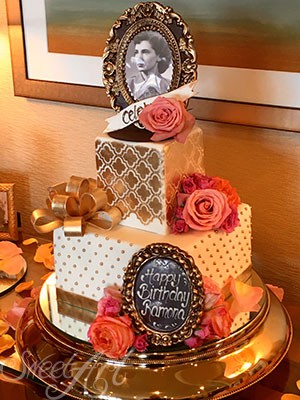 ...a cake artistically designed to celebrate a special person or event...
 

Whatever you are celebrating, we want to make it more beautiful with a personalized and artistic cake for any occasion, expressing the theme of the event, make it the highlight of your party, impress your guests and make that special person celebrated and loved with a cake that reflects who they are.
We create Specialty cakes for any event including: Bridal showers, Anniversaries, Birthdays, Baby showers, Groomcakes, Company celebrations, Fundraiser, Sports events, Awards, Graduations. Themed parties, Promotions.
We can create eatable decor in chocolate or modeling paste of their favorite sports team, their work logo, their hobby, flowers, instruments, baby toys, or any thing you can think of, which will be an expression and reflection of that special person or occasion you are celebrating.
Pricing depends on the number of people, size of cake and mostly decor and design.
Please call for a quote or to set up a tasting and designing appointment. Tastings are available on Tuesdays and Wednesday afternoons and evenings by appointment only.
---