CAKE IN TEAL, Elegant SIMPLICITY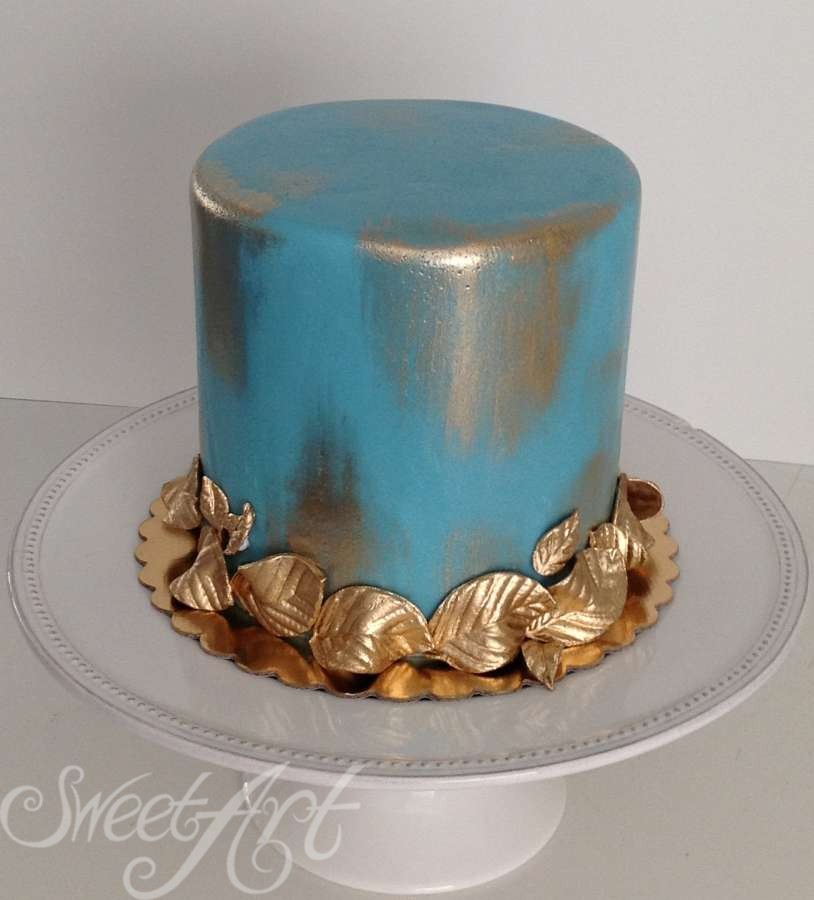 Love this cake…. in its elegant SIMPLICITY;  it's the modern way to go. Clean lines, the modern touch in teal blue fondant, with a few streaks of gold, which makes it artsy. The antique gold leaves around the bottom- hand made, gold brushed, brings the elegance to the cake. It just makes a Statement in its Simplicity.

  …you can create it for Christmas or someone's Birthday, as i created this for my friend Bianca's Birthday.

You can to do it yourself ….!  Come out and learn something NEW,  have fun being creative….check out the new creative Workshops which are starting soon…
 You will find the  schedule on the "Sweet Art Entertaining" link  on this website.
Looking forward to meeting you soon