Add a little Vintage Glam to your Wedding, or Bridal shower or a touch of Rustic, Elegance or Shabby Chic with a Dessert Sweet Table…
Featuring our scrumptious made from scratch assortment of Mini pastries, truffles, caramelized Cream puffs, Chocolate covered Strawberries, french Macaroons, old fashioned cookies and bars and desserts in a cup, Mini cupcakes and Cake pops to choose from.
All items are made to order, using the finest ingredients, many imported from Switzerland.
You can choose and combine all the different items as you desire.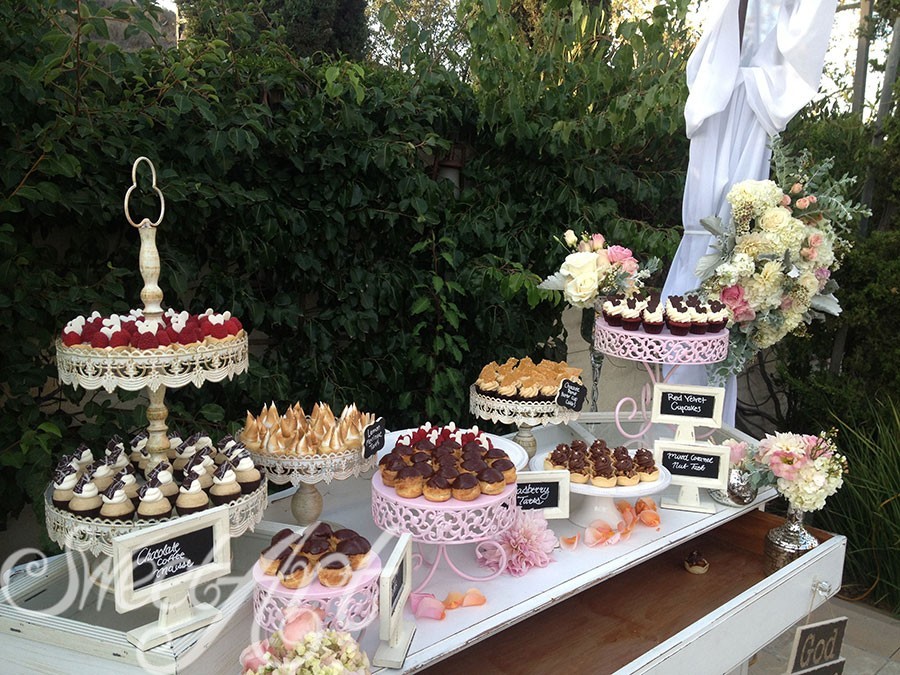 ...Vintage tables, can be set up in any style and decor you desire!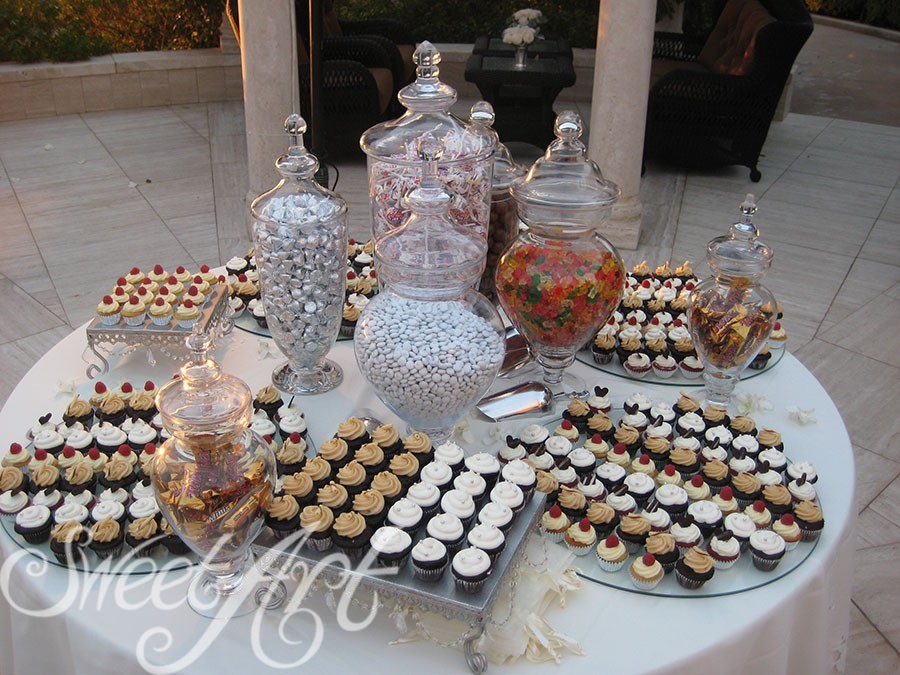 ...You can also ad or include a Candy station.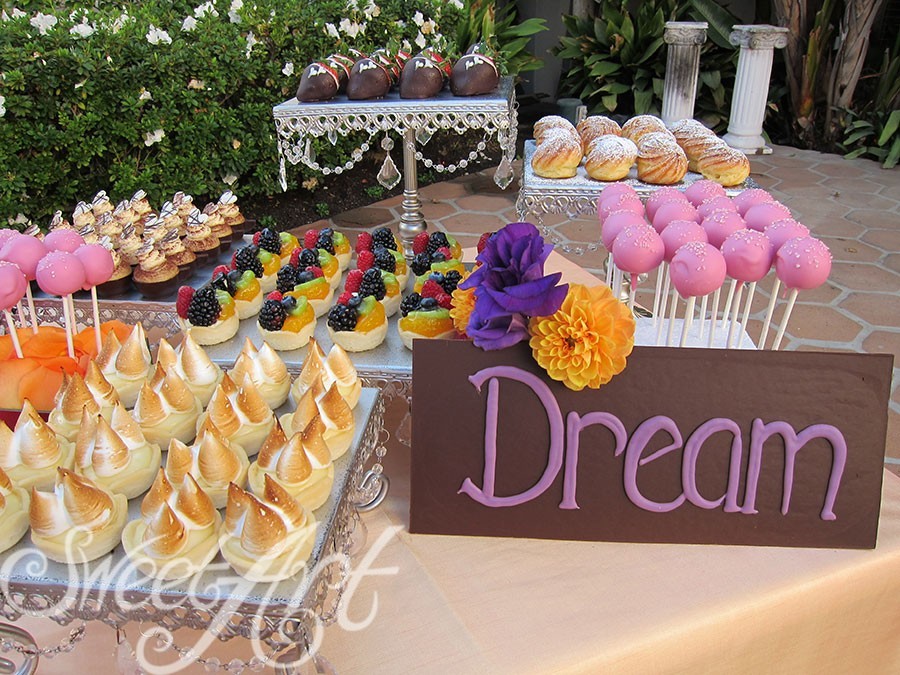 ...You can order just Mini pastries for your Holiday Party or Birthday, your Afternoon Garden Tea or your Company event.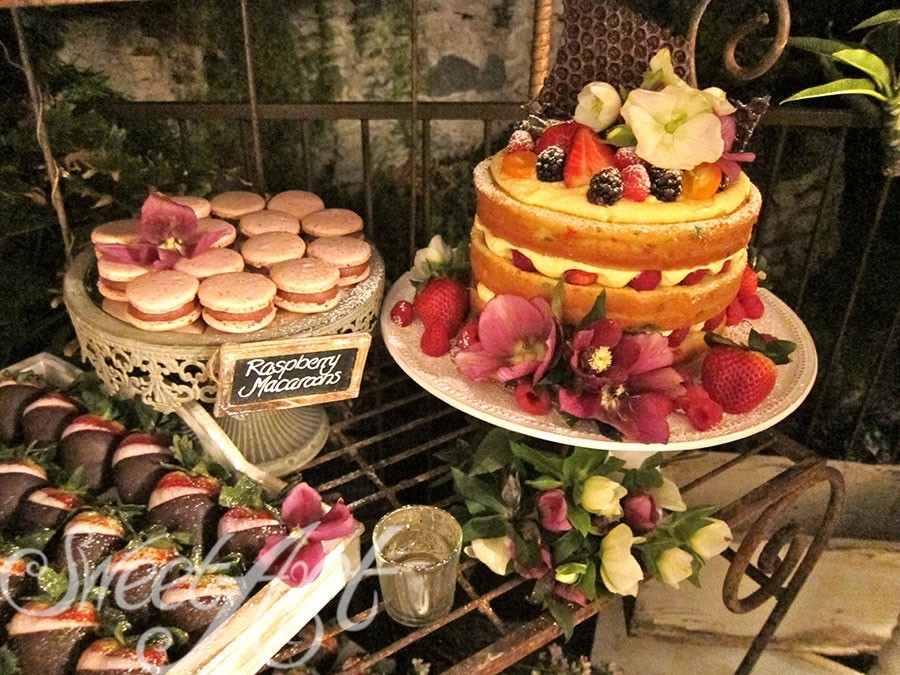 ...The newest trend a rustic display with a "naked Cake"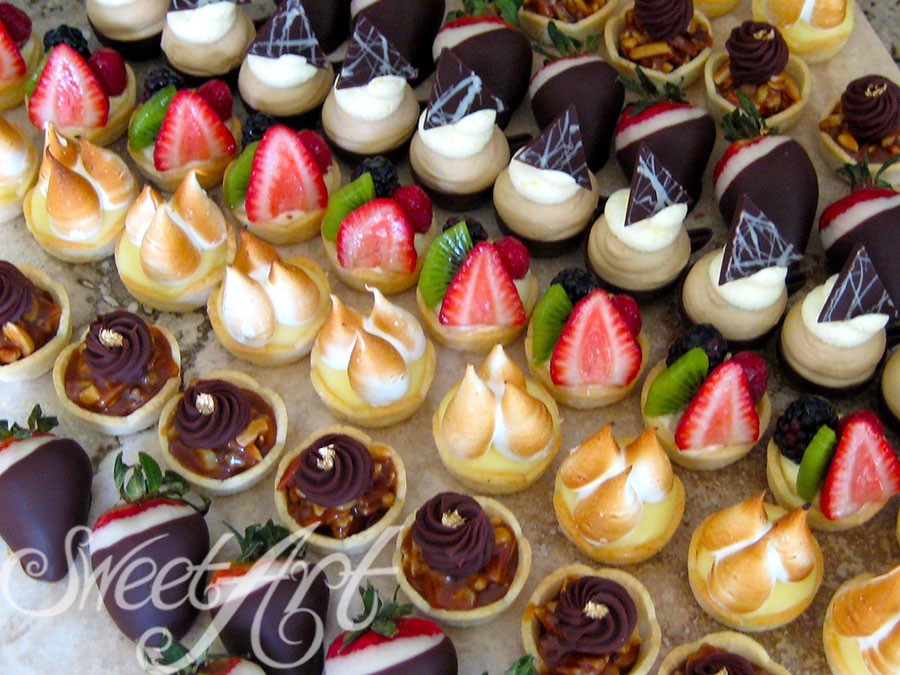 We can create beautiful personalized Mini pastries on a slab, you can give as a special Gift.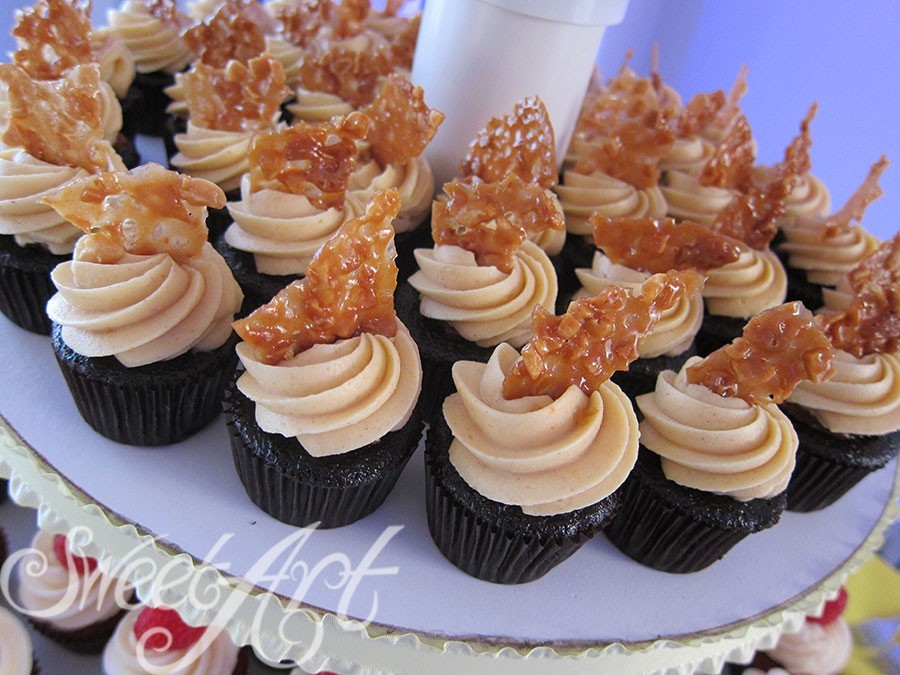 Mini Cupcakes
MINI PASTRIES
3 dozen per order minimum, 1 dozen per kind
Lemon Meringue tarts
Praline Coffee mousse cups
Creme Brulee
Mixed caramel Nut tarts
Fruit tarts
Caramelized Grand Marnier Cream Puffs
Flourless Chocolate cake
Franzipan
Cheesecake
more choices available
MINI CUPCAKES
2 dozen per order, per kind minimum.
Red Velvet with Cream cheese mousse
Chocolate with Praline crisp and Peanut butter mousse
Almond with Lemon cream and Raspberries (Gluten free available)
Flourless Chocolate cake with Ganache (Gluten free)
more choices available
We have a variety of styles of stands, platters and pedestals you can rent, in antique wood, rustic metal or porcelain, shabby chic or with bling, and we will set up your Sweet Table with all the details to fit your vision.
All orders are custom and require 5 days notice
Please call or email to set up an appointment to design your Sweet Table.
---