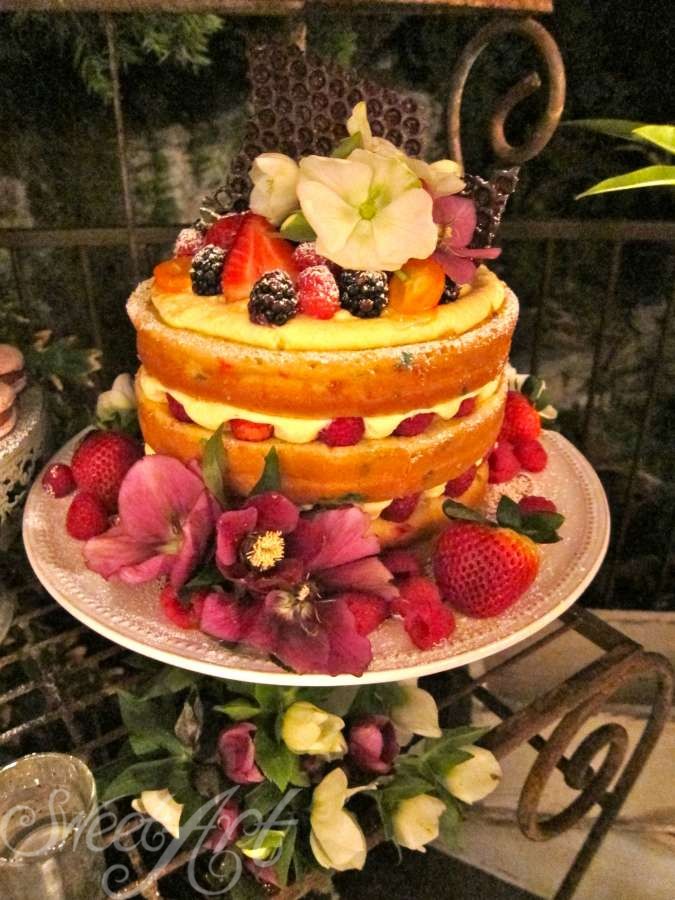 One of the newer  Trends are "Naked cakes". They are just filled cakes, which are not masked or coated, and look a little like " back in the good Ole days…." having the organic look. Bringing back a little Nostalgia, to Mom's simple cakes. Back to get a feel of "the simple life".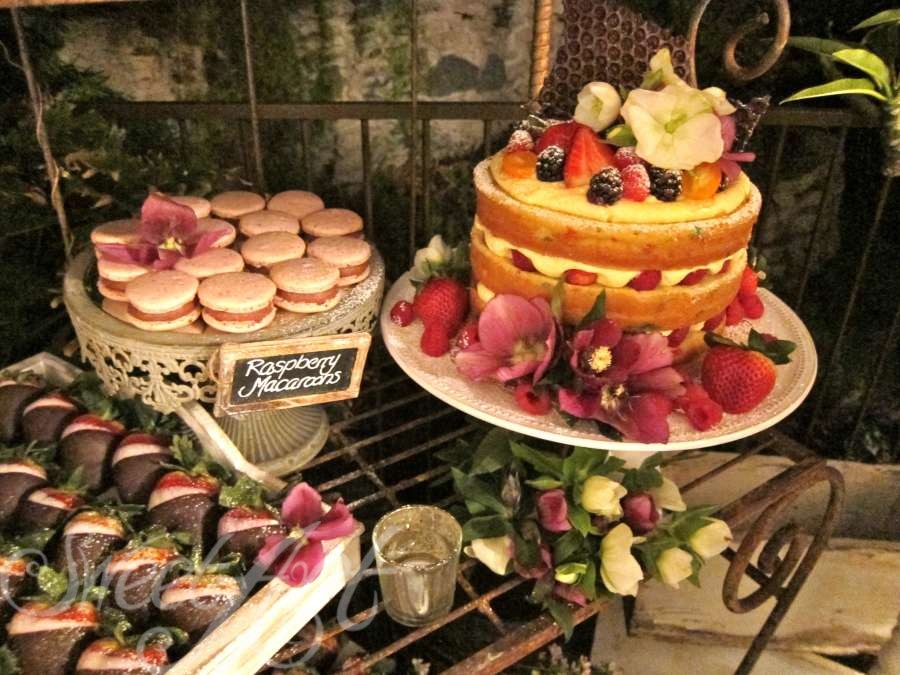 They actually look really great decorated with fresh fruit, surrounded by an assortment of Mini pastries, Chocolate covered Strawberries, french Macaroons and  Mini Cupcakes, here displayed on a Bakers rack.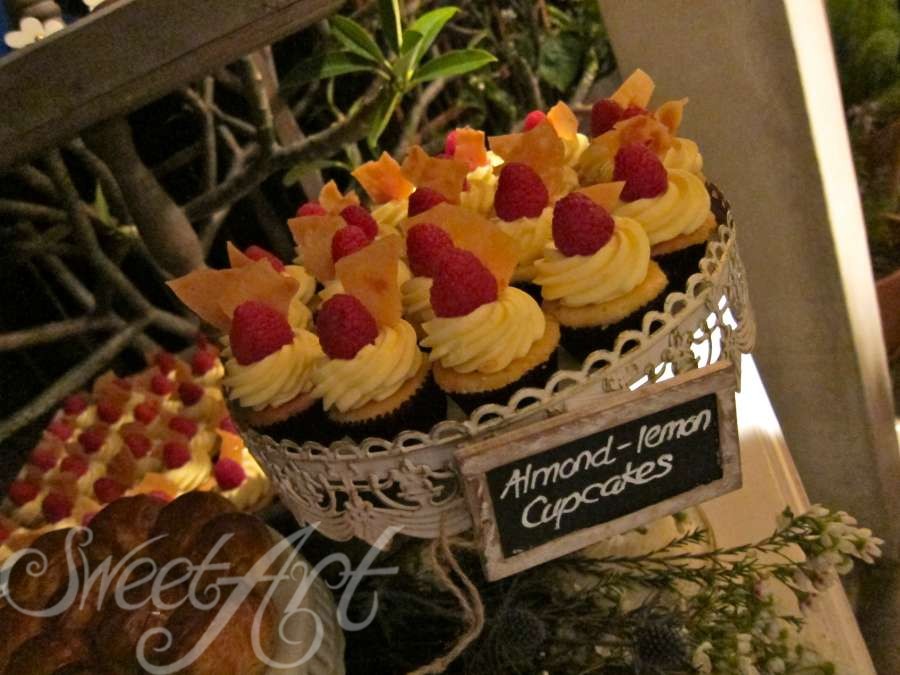 It just makes it all look so authentic, and just like home made, getting a touch of the eclectic, with the set up, on a  variety of stands.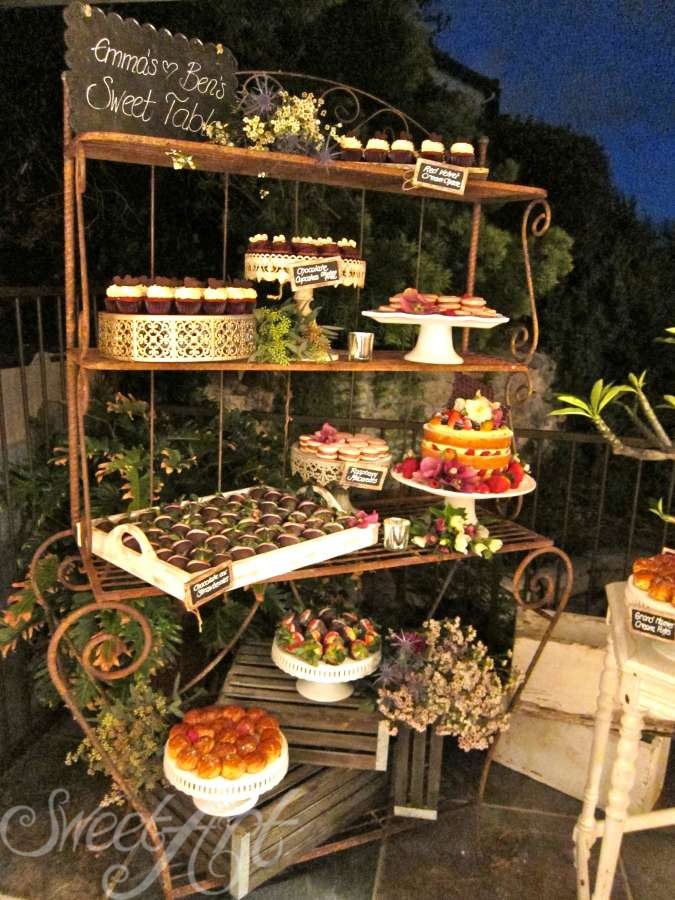 You can find different stands from friends and family and get a fun collection, and finish it with  little hand written chalk board labels.
Or we can design it ALL and bring in the stands, along side with all the dessert and the "Naked Cake". And we will set it ALL up for you and you don't have to worry a bit. Just enjoy "the simpler life".